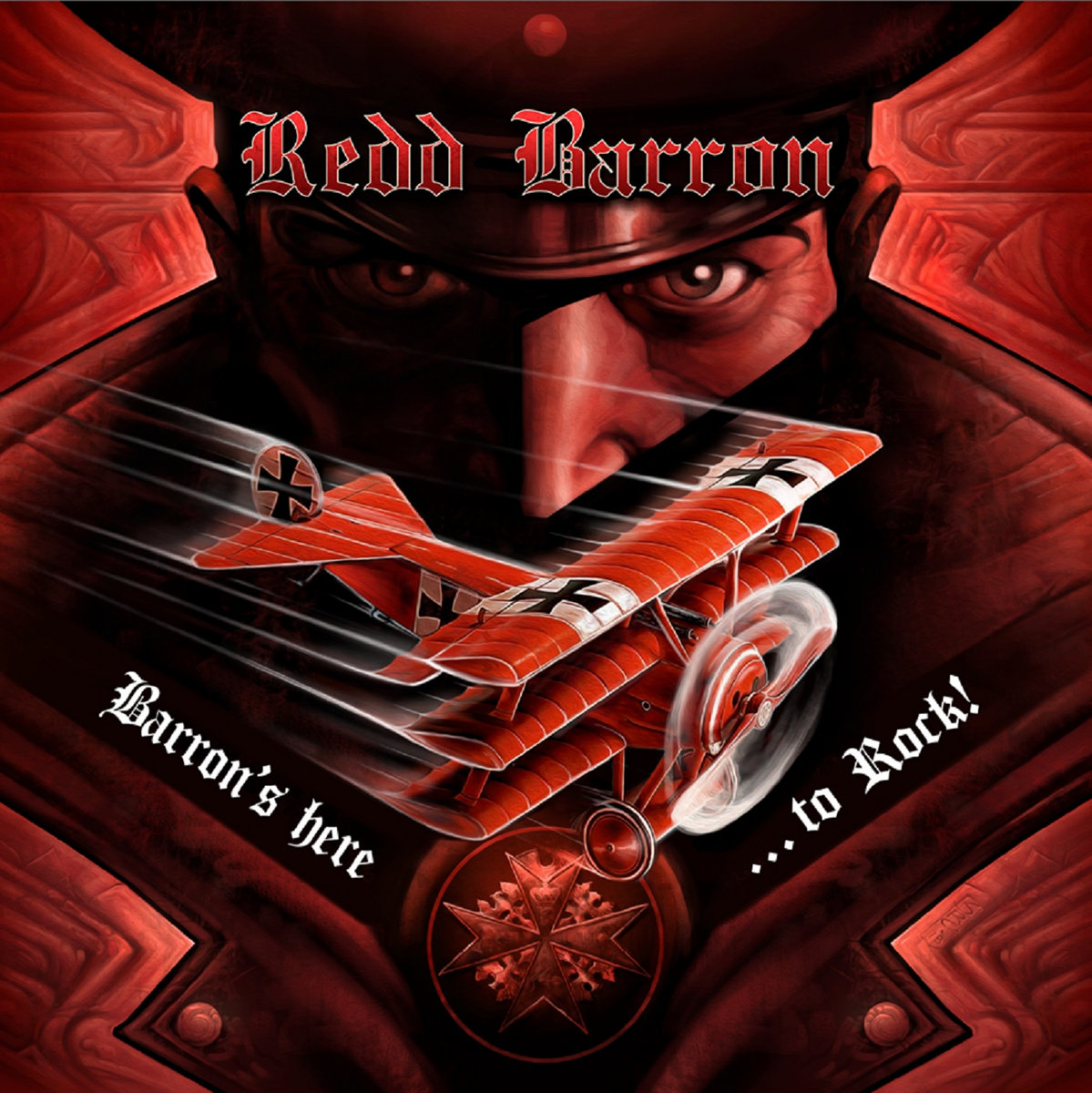 So many bands over the past decades have been lost to the sands of time with their numerous demo's and unreleased songs being forever lost and unknown to would be fans. Redd Barron are a perfect case as their early 1990 demo's could be found with a search on the internet but never given a proper release. For a long time I suppose they were just another Chicago band lost in time. I had heard of these guys roughly around a year ago after a long night researching long time Chicago acts and found their brand of melodic Hard Rock very enjoyable and catchy. Minus the rough production, these guys could well Rock! However, we finally see with their announcement of a reunion at this years Legions Of Metal, a proper release of all their material compiled into one album via the terrific Heaven & Hell Records.
Opening with the title track, right away you can get the exact sound these guys were going for. That melodic Hard Rock sound that, in 1984, could've catapulted these guys to an actual album deal.  The album overall is very consistent sticking with the same style throughout and many catchy songs. Songs like "Living Our Life For Rock" I could have seen on MTV in the early 80's easily. Another favorite early on is "Dow Jones" which has some very heavy guitar melodies that carry the song through and make for a nice gem of a tune. "Blind Date" also has some nice aggressive yet simplistic guitar playing as well. Vocalist Brian Lee really completes the band and his vocals coupled with the simplistic mid paced Hard Rocking instrumentation almost give off like a working man version of Dokken. Essentially without all the flash, that is what these guys remind me of which isn't uncommon as a lot of the bands from that time sounded similar. "Burning Cities" is where the band go more into a straight Heavy Metal mode and play it off well. This is another song that again if it were ever given a chance with a more sleek production, it would be massive sounding.  This is also the track where the album is in it's other batch of demo's but besides production being a bit more rough, these tracks work well enough with the original six tracks. Tracks like "Shadows" and "Search For Love" definitely show the band really had chops and rightfully deserved a spot in the scene. Finally we see the finale of "Kill Or Be Killed" which is one of the most anthemic songs on the album and one I can't wait to hear live as well.
Overall, while the music isn't completely original nor complex, this is a fantastic collection of catchy written melodic Hard Rock that I guarantee a lot of Heavy Metal/Hard Rock fans haven't heard. It is also a great album to have for anyone interested in the Chicago metal scene as well. Redd Barron have taken flight once more and it is great to see their music properly see the light of day!